FORTHCOMING EVENTS
LATEST VIDEOS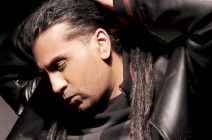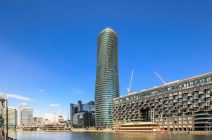 LATEST Facebook Feeds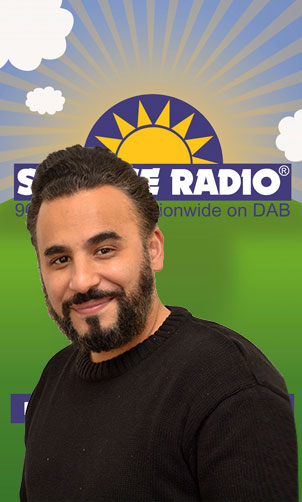 Name: Ameet Chana Least Favourite Food: Anything vegetarian!!! Favourite Food: Chinese / Thai / Japanese … Pan-Asian basically! Favourite All Time Bollywood Film:
Sharaabi (don't judge me!!!)
Favourite Bollywood Film Soundtrack
That's a hard one!!!
Current: Ae Dil Hai Mushkil
Old skool: Almost anything by RD Burman oh and I loved the songs from Refugee when it came
Biography:
Put simply, I have spent the last 25 years or so working across the media, be it Eastenders on TV, Bend It Like Beckham on the silver screen or a presenter on the BBC Asian Network (and loads of stuff in between). If there's anything you want to know or ask…you know where to find me… I will be on-air every weekend from 7am… Luv 'n' Respect always…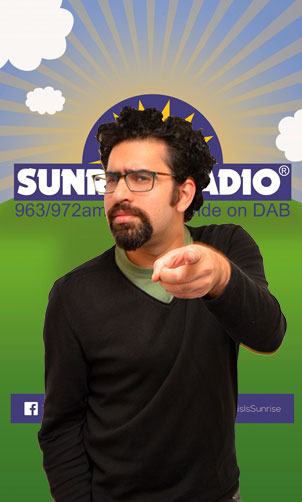 Name: Niraj Dave Least Favourite Food: I tried fried ice cream once at a restaurant…and it's still scarred me to this day! Awful stuff. Can't stand merengues either. As you can see,
I'm pretty picky about desserts… Favourite Food: Hummus – any kind, any brand, and with anything! I could eat
it for the rest of my life. Truly the definition of Nom. Favourite All Time Bollywood Film:
No brainer – it has to be Sholay hasn't it?Everything about that movie is perfection – the acting, the music, the dancing and of course the legend that is Gabbar Singh! Among my other favourites are Don,(both the original and the remake) Disco Dancer (because of its crazy plotline!),Lagaan and Rang de Basanti.
Favourite Bollywood Film Soundtrack
Sholay again…but that would be cheating wouldn't it? I love the soundtracks to Delhi-6 (Masakali, wah, what a tune), Kuch Kuch Hota Hai and Agent Vinod too (Pungi all the way!)
Biography:
Born in Brighton and then lived in Manchester for a long time, so I'd like to think of myself as a product of both North and South! Started my radio journey on University radio, then at Asian Sound Radio, where I hosted a variety of shows, and at local stations in Manchester, before jumping onboard here at Sunrise. Excited to join the Big Crazy Desi family here, bringing you the UK's Biggest Asian Mix every single day of the week! I aim to serve up the tastiest B'wood and Bhangra floorfillers and party numbers, chart tunes and classics, each Friday and Saturday night, so get those dancing chappals on and prepare to throw some crazy shapes! When I'm not behind the mic, I enjoy acting (taken part in quite a few shows along the way!) playing music (piano/keyboards), attending music gigs and travelling. Tune in every Fri and Sat night for the best
party in the world – I'll see you there!
Name: Asif Ghazali Show Timings: Sun – Thu 7pm – 10pm Favourite Food: Bhindi Sabzi Favourite All Time Bollywood Film: Kaagaz Ke Phool Favourite Bollywood Film Soundtrack Ek Pyaar Kaa Nagmaa Hai Maujon Ki Ravaani Hai Zindagi Aur Kuch Bhi Nahi Teri Meri Kahaani Hai Biography:
Hear Asif, Sunday to Thursday, 7-10pm Presenter Sunrise Radio Late evening show. Born in Peshawar, Asif Ghazali childhood ambition was to work in the entertainment business. After a variety of jobs, Asif got his big break in the 2008 at the Sunrise Radio London. Asif Ghazali Show continues to combine celebrity interviews, Bollywood gossip News Information from Around the word with mixes Bollywood Music. Every weekday Monday to Thursday and Sunday.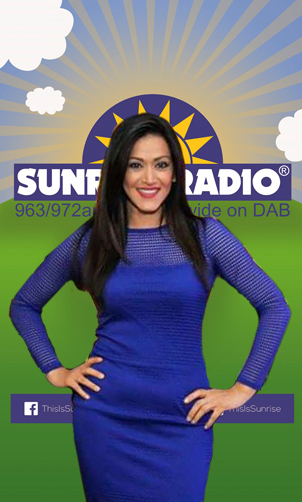 Name: Sonia Dutta Favourite Food: Biryani (extra hot!) – how easy was that? 😉 Least Favourite Food: Shellfish! I always feel like they're going to come alive again in my tummy if I eat them :-/ Favourite All Time Bollywood Film: OK, I'm going to pick one at random from the 50 million on my list…Devdas (2002) For all the reasons it swooped numerous awards and more! Sheer class, epic direction, Beauty at it's best, a super duper soundtrack, and outstanding performances by each and every actor – in each and every scene. Now that's a master piece worthy of every penny (paisa) invested in production! Favourite Bollywood Film Soundtrack What a silly question to ask a radio presenter! Think ,think….Taal 1999! Biography:
I am a Television & Radio presenter, and an 'Energy Alignment' Coach. It may sound corny but, connecting with a wide range of people from across the globe is one of the reasons I love what I do. I would probably fail miserably to hold down, for more than a few months, a job that lacks this!
The person you hear on radio or see on the telly is quite possibly not the real me – even I don't know who that is! (Not sure I should've told you this) My family would probably describe me as: Polite, (they have no idea!), empathetic, caring, charitable and far too busy, a health freak obsessed about organic foods, and a chatterbox who easily loses track of time (30mins later and still explaining why she loves the colour yellow!) I love hanging out with positive peeps who practice empathy and carry with them a natural high for life, constantly motivating others to do well. I will always have time for these champs. Hot and spicy food is my weakness…like, seriously HOT!
I have so many strengths they should have named me Samson! On second thoughts…he was a man, and Greek, so scrap that :-/ (The hair is probably the only thing in common – sorry Samson!) Love what you do, and do what you love…and you'll never work another day in your life 😉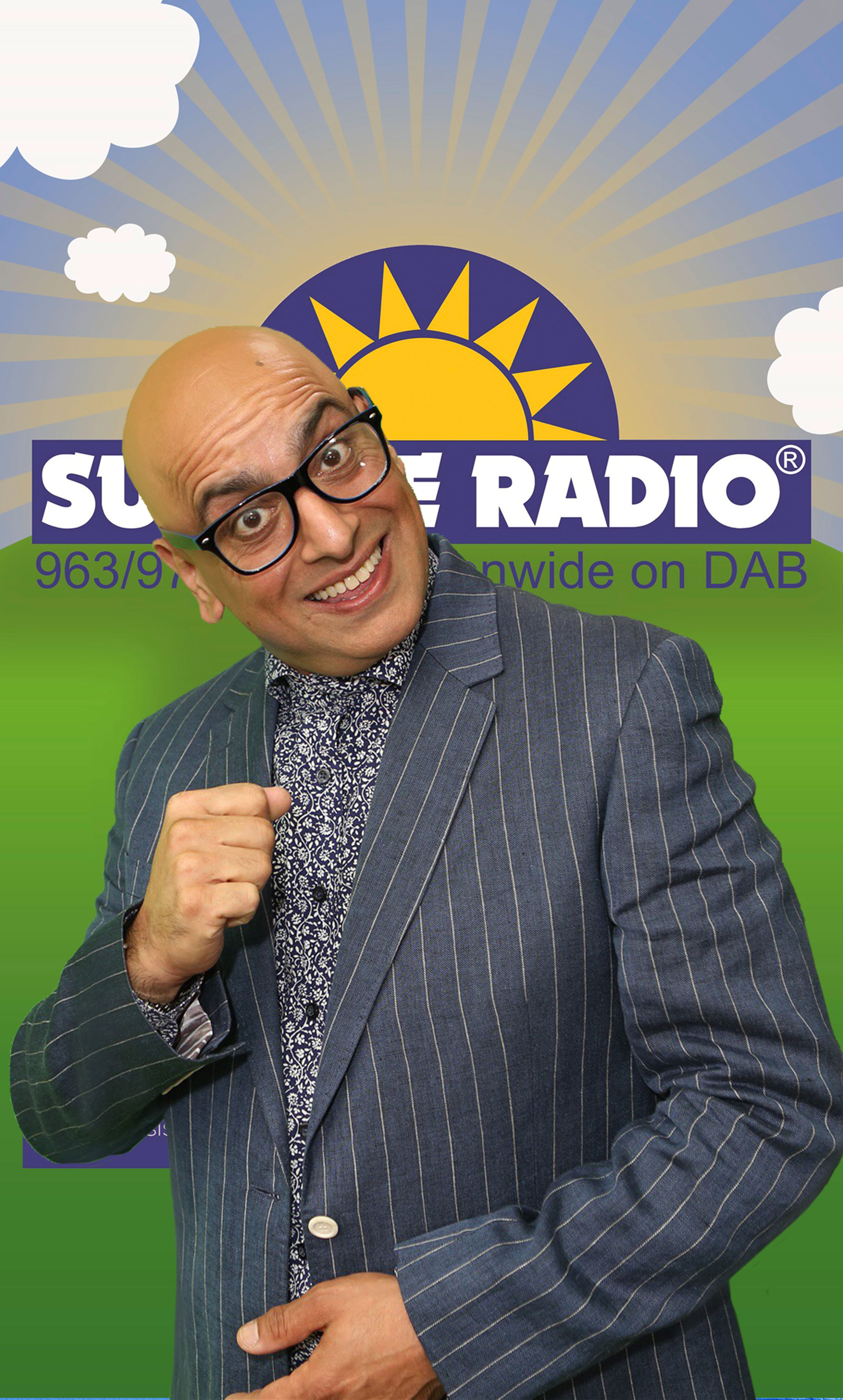 Name: Raj Ghai Favourite Food: Nihari, Paya and Magaz Least Favourite Food: Prunes Favourite All Time Bollywood Film:
Kabhi Khushi Kabhi Gham Favourite Bollywood Film Soundtrack Laung Da Lishkara (Original Punjabi Version) Biography:
Raj Ghai has been in the media game for some time now. He never reveals exactly how many years for fear of giving away his age! He's probably best known in the industry as a publicist and has worked with a number of celebrities worldwide. During his career he has produced music albums, worked as a music journalist, presented on radio and also hosted TV shows on both Asian and mainstream channels! He currently presents his weekly 'Desi Beat' show on Colors TV as well as the breakfast show on Sunrise Radio of course. He's an avid cook and is regarded by some as a restaurant and food reviewer or critic. Being a 'foodie', Raj Ghai also co-presents a fun online weekly cookery show called 'Easy Cooking Made Difficult' – the name says it all. Raj keeps himself busy by also running his own record label and media agency and is currently developing his own food brand! Raj has a dog. He also has a fish tank with no fish!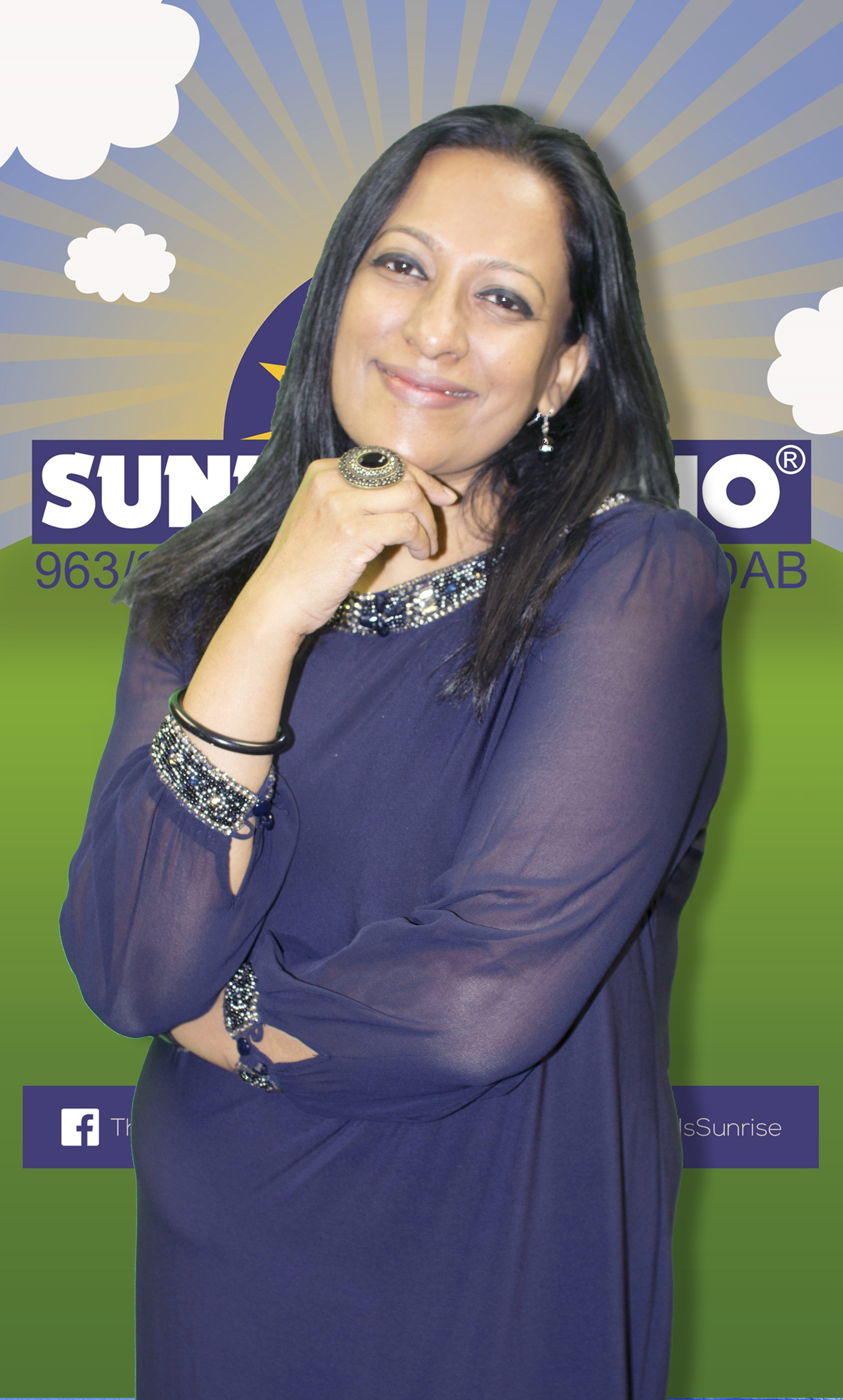 Name: Shabnam Sahi Show Timings: Mon – Fri (9:00am – 12:00pm) Favourite Food: Aloo poori and my mum's tomato chutney Favourite All Time Bollywood Film:
Dil Chahta Hai – coming of age, heartbreakingly good Favourite Bollywood Film Soundtrack Dil Se ( Rahman in top form ) Least Favourite Food Shellfish Biography:
Born in Calcutta, raised in Delhi and now a Londoner, Shabnam graduated with a First in Political Science from the prestigious Miranda House, but opted for a media career at 21 as she read for a Masters at LSR. Beginning with All India Radio, she also did Commercial Radio (Times FM/Radio Mirchi, Radio Midday) and National TV as a primetime newsreader for ZEE News. Shabnam was one of the pioneers of Internet Radio in the 90s (Radio Asianet). Her fluency in Hindi/English proved to be a real asset on stage, hosting lifestyle shows/ music gigs and scripting/voicing for Star, Sony, Zee, TWI, Doordarshan and National Geographic. She wrote for Hindustan Times and Cosmopolitan. In 2002, Shabnam moved to London and joined Sunrise Radio – hosting a show on weekdays and the weekend Top20. Later, she spent six exciting months in India for a travel show on Belgian TV (INDIA FOR BEGINNERS) showcasing India for European audiences. This lead to her first book, Snapshots From Home. Currently, she is working on a novel and guiding walks for foodies in London's Brick Lane when not on Sunrise! Married with two children, Shabnam loves Bollywood, travel and food in equal measure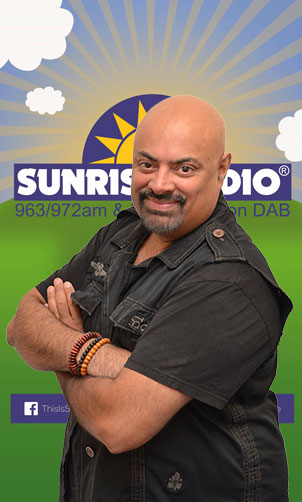 Name: San-j Sanj Show Timings: Weekends (Saturday – Sunday) 1pm-4pm Favourite Food: If it's edible, I shall eat it Favourite All Time Bollywood Film:
This is extremely hard, as I have been watching films since the late 60's. But to break it down; Meri GUZAARISH is to have a BLACK DEEWAR that AMAR AKBAR & ANTHONY sit on and ignite SHOLAY Favourite Bollywood Film Soundtrack Dil Kya Karey from the film Julie Least Favourite Food Cous Cous Biography:
Starting off in the early 80's San-j Sanj pioneered the daytimer club scene as a DJ and Promoter. Not resting on his laurels Sanj fulfilled one of his other dreams by going into music production, his first 12 inch single; titled Xzecutive, sold around 4000 copies on white label thus making Sanj (Xzecutive) the first ever Brit-Asian DJ to release a 12 inch single. This led to a turning point when Sanj alongside his brother Amit signed a contract with Multitone Records in 1990 to remix their vast Bhangra and Bollywood catalogue, the result was Extra Hot 1, now known as a milestone in remixing, Sanj followed this up with Garma Garam 1, remixes of Amitabh Bachchan songs – This is known to be the first ever Bollywood remix album. The early 90's for San-j Sanj were extremely busy with International tours, recording albums. By the late 90's San-j Sanj introduced Bollywood music to his live sets, even though it was ahead of its time the movement had begun. By 1999, Sanj launched the first ever Bollywood Club Night in London – Escapizm @ Bar Chocolate playing a mix of Bollywood with club beats such as Garage, Drum and Bass, House and RnB, dubbed as BomBass. The club night was appreciated, this resulted in Sanj becoming resident DJ for Kuch Kuch Nights launched at Bar Bollywood – the night since has become the longest running Bollywood club night in Europe, celebrating 16 years in 2016. Next for San-j Sanj was a stint in radio with Westside Radio and BBA, it was from here that Sanj was noticed for his radio ability and swiftly moved to the newly branded Club Asia in 2001. Sanj broadcasted "The Show With No Name" this show, was the first on commercial radio to have a mix of Indian and English songs; the mix of music was so successful that it became the sound for the station. Sanj was headhunted in 2003 by the BBC Asian Network and worked on the chart show for 18 months. In 2005, San-j Sanj returned to Club Asia and also launched his club night 2WiCE as SPiCE, this club night became the biggest weekly Bollywood club night in London, running for over two years. 2007 – Sanj was chosen as the London champion to curate Soho Road to Punjab which was an exhibition based mainly on how Bhangra developed in London. Whilst juggling his DJ career, radio and events. Sanj has mentored and nurtured many names that have made it in the industry.
Name: Anushka Arora Show Timings: Weekdays (Monday – Friday) 12 – 4pm Favourite Food: Nandos Favourite All Time Bollywood Film:
DDLJ Favourite Bollywood Film Soundtrack Jannat (2008) Least Favourite Food Anything green and healthy. Biography:
I sleep, eat, drink and breathe Bollywood. Love travelling, watching cricket and having a laugh! Catch me if you can Monday-Friday 12-4pm!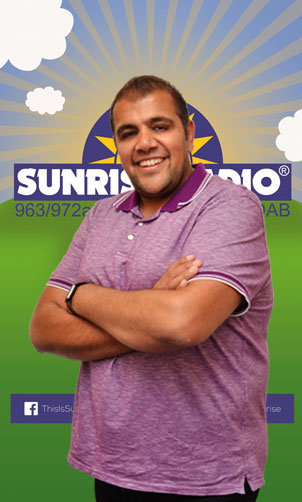 Name: Amit Sodha Show Timings: (Friday – Saturday) 10pm -1pm Favourite Food: Nachos, Mac & Cheese, bit of paneer aint bad either! Favourite All Time Bollywood Film:
Amar Akbar Anthony. Favourite Bollywood Film Soundtrack Aashiqui Least Favourite Food Celery and Brussel Sprouts. Biography:
Comedian and presenter. I'm literally one of biggest things on the airwaves – at 6'2 makes that fairly easy. You can catch Amit on weekends, Friday and Saturday from 10pm until 1am – get ready for the weekend shouts!
Name: Vallisa Chauhan Show Timings: Weekdays (Monday – Friday) 4pm – 7pm Favourite Food: Pizza and Mac And Cheese Favourite All Time Bollywood Film:
Salaam Nameste (Sounds like I am making it up but I actually wanted to become a radio presenter after watching this film) and Neal and Nikki (Watched this so many time I broke the DVD) Favourite Bollywood Film Soundtrack Salaam Nameste (Sounds like I am making it up but I actually wanted to become a radio presenter after watching this film) and Neal and Nikki (Watched this so many time I broke the DVD) Least Favourite Food Broccoli Biography:
Vallisa studied Film and Television at Brunel University after graduating she started her first radio job and at the same time she started writing her own feature film 'Those 4 Walls' which is releasing later this year. Vallisa is also a female DJ and regularly DJs at mendhi's and weddings. Vallisa loves traveling and she takes up every opportunity she can to book a trip abroad even if it's just for a couple of days. If you ever need travel advise Vallisa is the person to speak to. Vallisa loves watching films as well as making them so the cinema is definitely one of her favourite hang out spots. Disney films are her favourite and if she had a choice she would become a mermaid with her own personal unicorn (yup she lives in a fantasy world).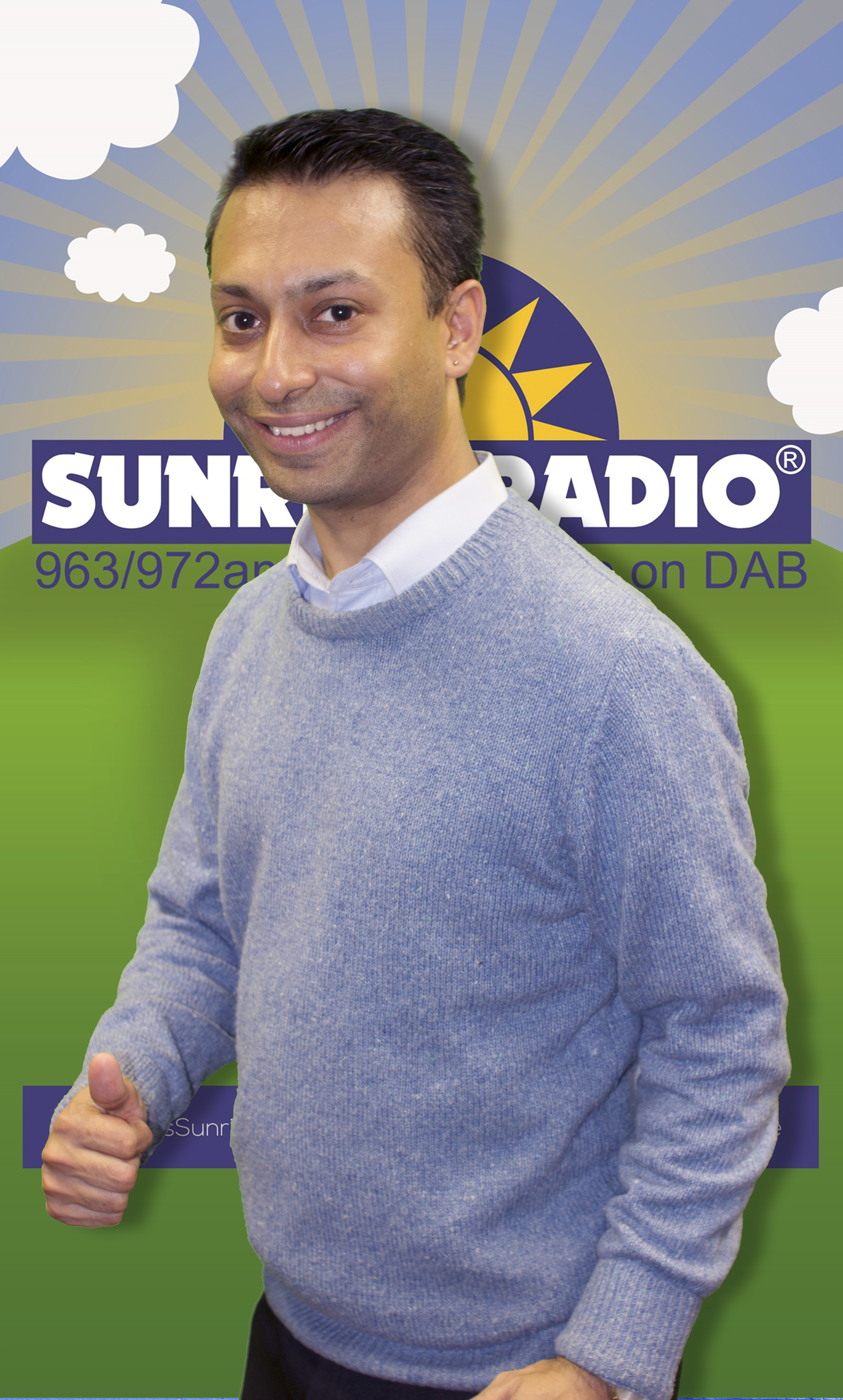 Name: Ajay Show Timings: Weekends (Saturday – Sunday) 10am -1pm Favourite Food: Italian & Mexican Favourite All Time Bollywood Film:
Too many to mention but some of the most memorable ones have been Yaarana , Star , Disco Dancer and Kasam Paida Karne Wale Ki ,Mahaan,Yeh Vaada Raha,Kuch Kuch Hota Hai Favourite Bollywood Film Soundtrack Same as the above Least Favourite Food Rice Biography:
Whilst djing at school functions and presenting fashion shows when juggling studies at university, Ajay naturally had a passion for music and arts which lead him to radio.Having produced and presented various radio shows on western and Asian radio,Ajay currently entertains you with his own brand of humour on Sunrise radio every weekend between 10am – 1pm. Join him for brunch as he kickstarts your weekends. By continuing, you consent to website cookies usage, Terms and Conditions and Privacy Policy. Last revised 9 March 18.
ШОКИРУЮЩИЕ НОВОСТИ