There are currently no events



Web Counters Visitors Today:
118 Visitors Since
May 1, 2007:
1,771,456

Fire Chief Frank Dowlin, October 31
The Modena Fire Company is selling it's 2001 Custom KME Class A Pumpers
This truck has been well maintained, Inspection and PM's on Engine,Pump,Generator were just complete in July, All new tire front and rear 1 year ago, Only reason for sale is upgrading to new engine.
Engine: Cummins ISM 380 HP Diesel
Trans: Automatic Allison
Top Mount Pump: Hale single stage 1750 GPM
Tank: 1000-gallon Poly ...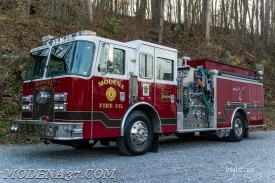 Picture taken before Scene light upgrade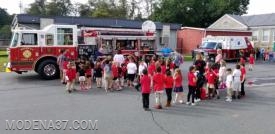 Fire Chief Frank Dowlin, October 09
On Tuesday October 9, 2018 the Modena Fire Company traveled to the East Fallowfield Elementary School to perform a fire drill and do Fire Prevention.
Every year the company goes to the school and does a fire drill and different fire prevention, this year included going over some of the equipment and apparatus used by the fire fighters.
East Falowfields staff does a tremendous job preparing there ...


EMS Chief Douglas Dowlin, October 07
Do to schools opening
Modena Fire Company EMS is seeking applicants interested in immediate employment as an Emergency Medical Technician. Possibility of up to 36 hours a week needed. The positions are now open
Minimum requirements for employment:
Must be nineteen (19) years of age
High School diploma or GED
Current certification as a PA-DOH EMT
One year as a primary EMT/crew chief in a reputable ...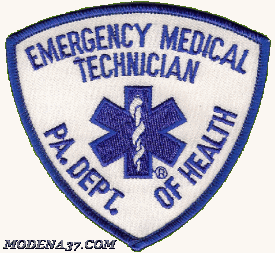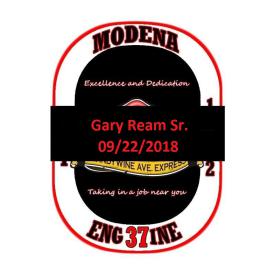 Fire Chief Frank Dowlin, September 22
It's with the deepest regret that the Modena Fire Company announces the passing of life member Gary Ream Sr..
Gary was a 38-year veteran and Life Member of the company and was very active in the 80's and 90's, Gary held the positions of Lieutenant and trustee in the company for several years. After moving from the area, he ran active with the former Martins Corner Fire Company and was also a member ...


Modena Fire Company, September 17
On September 17th, 2018 The Modena Fire Company was dispatched to Bay Street in South Coatesville Borough for a reported electrical fire inside of a residence. Deputy 37 (Willmott) and Battalion 37 (Corle) both responded and were advised by the Chester County 911 center that the caller reported an electrical socket next to the dryer was on fire.
Battalion 37 was the first arriving to half of a twin ...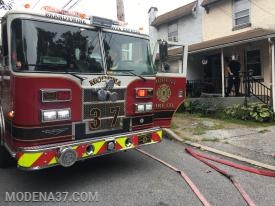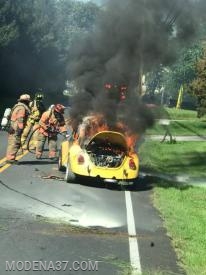 Fire Chief Frank Dowlin, September 16
On Sunday morning September 16, 2018 the Modena Fire Company was alerted at 1017 to assist the Westwood Fire Company on a reported car fire on Strasburg Road in East Fallowfield.
Engine 37-1 made the response with a crew of 5, Engine 37-1 was the first fire unit on scene and crews deployed a 1 ¾ hand line to extinguish the fire. Engine 44-5 arrived and supplied Engine 37-1.
The fire was quickly ...


Fire Chief Frank Dowlin, September 11
The Modena Fire Company was dispatched at 1352 to a reported auto accident on Woodward Road in South Coatesville.
On scene crews found on car over the guide rail with three patient with minor injuries, all patient were taken to local hospitals.
Engine crews cleaned up debris on road and fire police closed the road during the incident
All units cleared at 1521...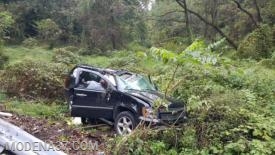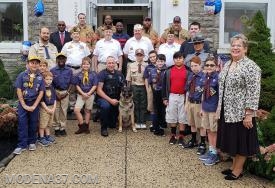 9/11 Memorial Service at East Fallowfield Elementary
Fire Chief Frank Dowlin, September 11
On September 11th 2018, The Modena and Westwood Fire Companies attended a 9/11 service held at the East Fallowfield Elementary School.
At 09:30, The students were brought from their classes to the flag pole in front of the school. A flag ceremony took place followed by the pledge of allegiance and several patriotic songs.
Their were several speakers on hand to stress the importance of today's event ...


Your feedback is important to us! Feel free to sign the .